Patient x case study on Quick Straight Teeth
The Process of Quick Straight Teeth
Patient X was dissatisfied with the appearance of her teeth. She had traditional braces during her teenage years and then moved on to a removable retainer during the night as she got older. As the years progressed, Patient X stopped wearing her retainer, and her teeth began to shift. She became unhappy with the appearance of her teeth left, which her feeling self-conscious, especially because of her upper front teeth (see image below). In her mid-twenties, Patient X took the bold step of seeking out consultation with Dr. Akash Tamber. With his guidance she was referred to Quick Straight Teeth, a cutting-edge orthodontic treatment that utilises discreet, removable aligners to gently shift teeth into their ideal position.
Patient X attended a FREE cosmetic consultation with Dr. Akash Tamber to discuss what she liked/disliked about her smile. Together they discussed the different options available and why Quick Straight Teeth was the best option for her.
This includes:
A short-term orthodontic solution that delivers long-term results

Removable clear aligners provide a discreet way to straighten her teeth

Teeth Whitening following the aligners
Composite Bonding following the aligners and Teeth Whitening

A fixed bonded retainer is the final step that eliminates the problem patient X previously experienced wearing a removable retainer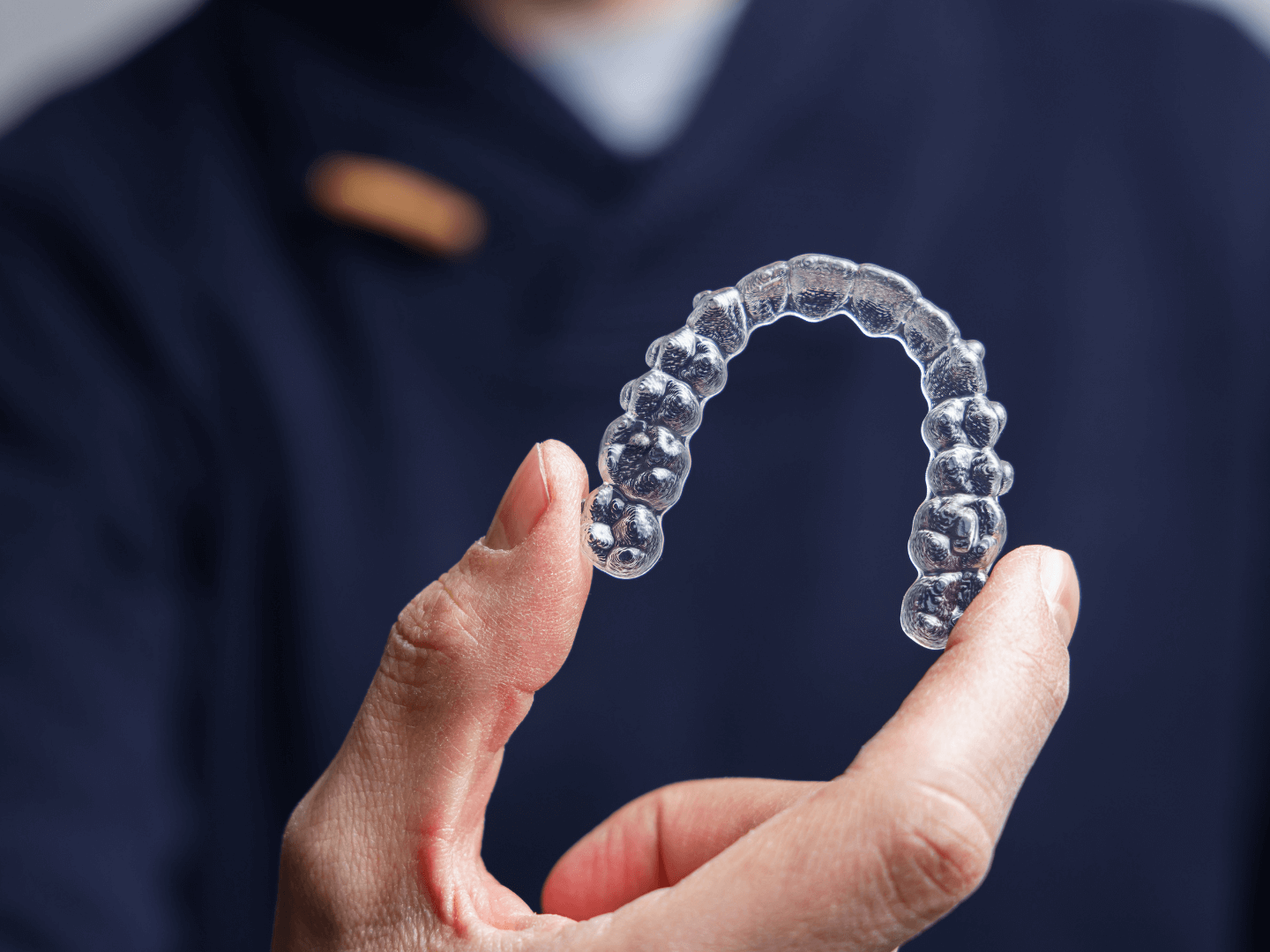 1. Oral health evaluation
To ensure that Patient X's oral health was in the best condition for treatment, she received a scale and polish and had impressions of her teeth taken. Dr. Tamber took pictures of her teeth and sent them to Quick Straight Teeth for acceptance.
2. Aligners treatment
Patient X received a total of 18 aligners, 8 for her upper teeth and 10 for her lower teeth, which she was advised to change every two weeks.
After the first aligner was fitted by Dr. Tamber, the patient returned a few weeks later for a follow-up appointment to monitor the progress of her treatment. Further treatment then took place in order to create small gaps between a few teeth for further movement before she took the rest of her aligners home.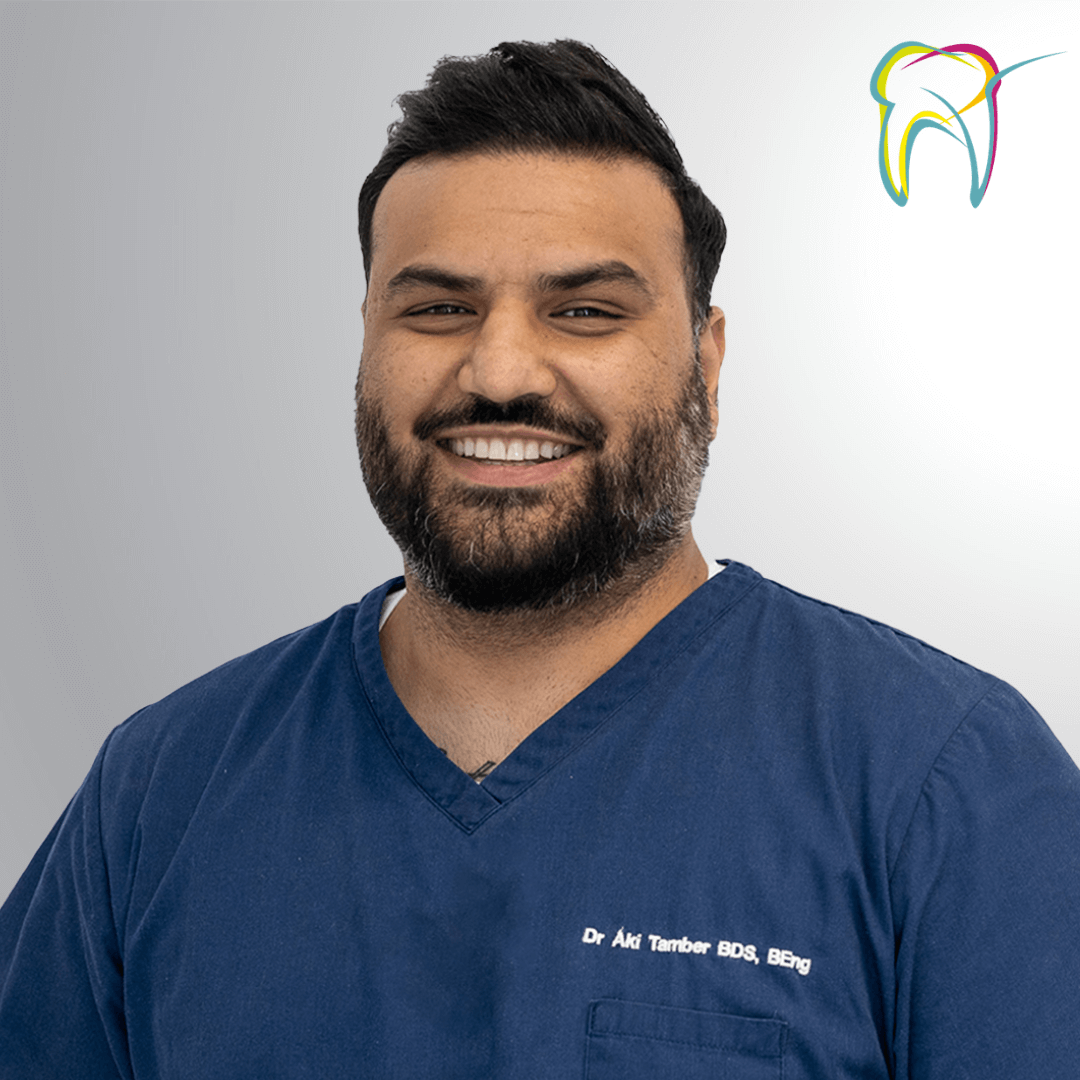 Dr. Akash Tamber
BDS, BEng, PGDip (Dental Implants)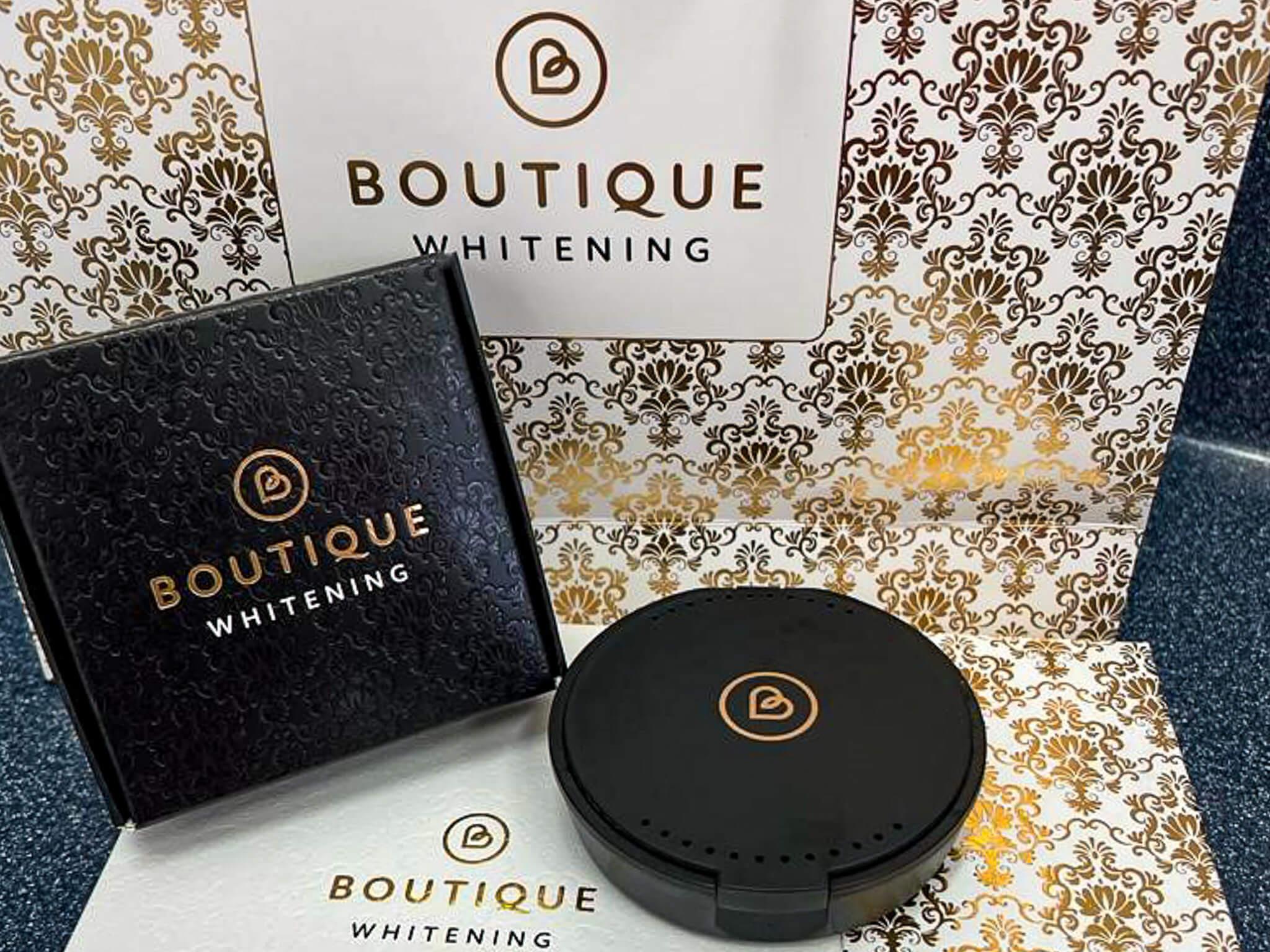 3. Teeth whitening treatment
Patient X then visited our Larbert practice, where she had impressions taken for her Teeth Whitening trays, had these fitted and received whitening instructions.
4. Composite bonding treatment and conclusion
Once her teeth reached the desired shade of white, she was ready for Composite Bonding treatment. Patient X then had a consultation with Dr. Akash Tamber to discuss the teeth that needed bonding, specifically her upper front teeth that required lengthening to match the others.
In the final step, Patient X returned to our practice to have a fixed bonded retainer fitted, which involved fitting a thin wire behind her teeth to prevent any movement.
Our comprehensive approach ensures that patients like Patient X receive high-quality treatment that addresses all of their dental concerns. Contact us at our Larbert practice to learn more about our services and schedule an appointment today.
Patient X is extremely satisfied with the outcome of her treatment, as she now has a beautifully aligned and symmetrical smile that is brighter and whiter than before.
I'm so happy with my Quick Straight Teeth results. Not wearing my retainer as I got older was one of my biggest regrets and Quick Straight Teeth has helped to restore my smile. Getting braces as an adult was something I had considered for a few years and now my only regret is that I didn't do it sooner.
The whole process of changing the aligners at home was perfect with a busy schedule, with the comfort of knowing the dental team was there if I had any problems. As the weeks went on I started to notice my results and I couldn't wait for the result.
I'm over the moon with how everything came together from my aligners to Teeth Whitening, Composite Bonding, and my fixed retainer.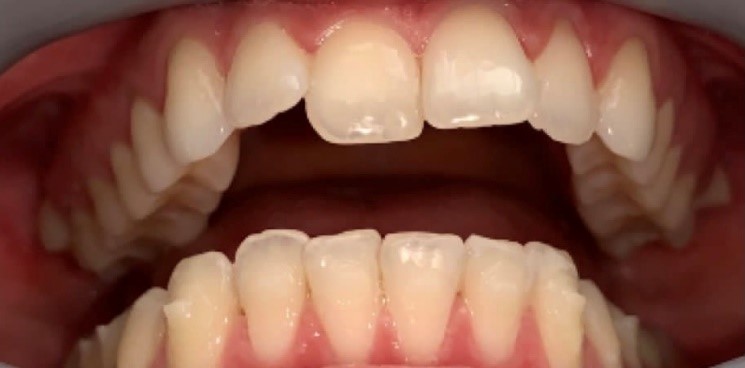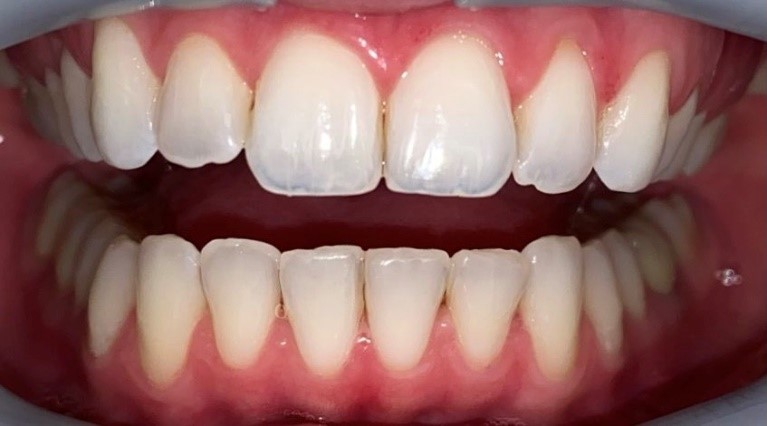 After 20 weeks of wearing aligners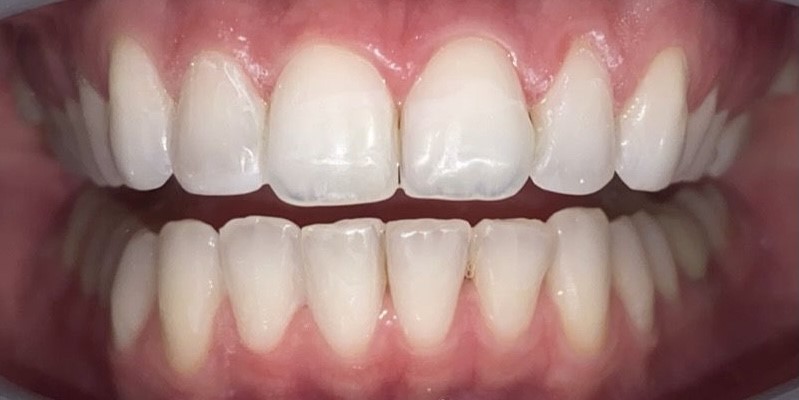 After treatment-completed with Composite Bonding and Teeth Whitening